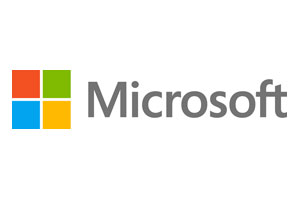 If you are unable to download your donated Microsoft software and need physical media, you can get it from Microsoft for a fee.
Order Installation Media Online
Microsoft refers to the installation software on CD or DVD as a "media kit." Media kits are US$25 each. You can order up to 10 copies of each media kit.
Sign in to the VLSC.
Choose Downloads and Keys from the navigation bar. The Downloads and Keys page appears, showing all products in your donation, grouped by families.
Find the specific product you've requested that you want to get physical media for. You can choose the current or previous version of any product you request through TechSoup on the VLSC.
Click the Download link associated with that product.
Select your download method, language, and operating system type if applicable (32-bit or 64-bit). You can choose any version or language of a product that's available. Click Order Media when you have selected your options (do not click Continue).
On the following page, enter the quantity you want and click Update Cart.
Click Proceed to Checkout when you are finished. Follow the prompts to complete the order process.
Order Installation Media by Phone or Fax
You can also contact your local Microsoft VLSC support center by phone or by fax to order installation media.
They will need the agreement license and authorization numbers, which you can find on the VLSC by choosing Licenses > Relationship Summary. Learn more about how to find your license and authorization numbers. Microsoft charges a small shipping and handling fee if you order installation media by phone or fax.
This work is published under a Creative Commons Attribution-NonCommercial-NoDerivs 4.0 International License.